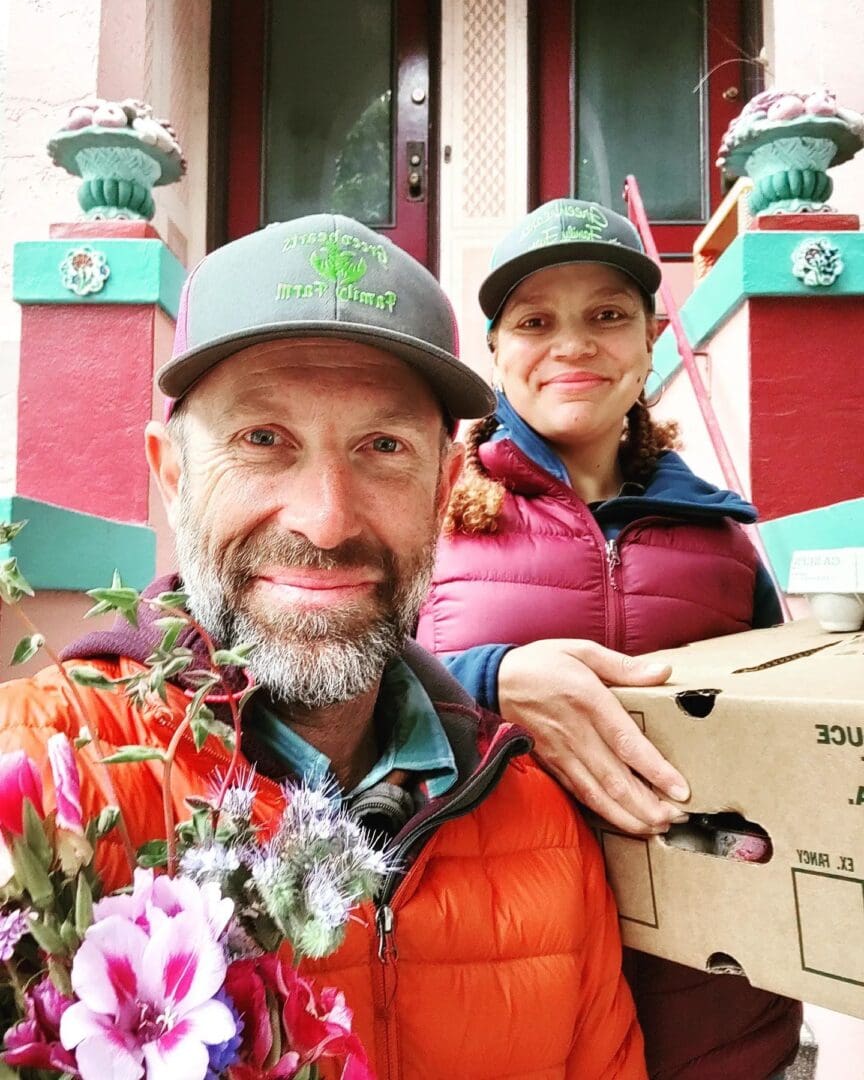 The Greenhearts Family Farm Story:
An Earthy Romance
Paul Hamilton and Aurora Wilson, Owners
Raised in the middle of an orchard, Farmer Paul Oscar Hamilton's first job was on the farm, spending hot summer days working the apricot harvest. Aurora's love of the natural world led her from San Francisco to the University of California Santa Cruz where she earned her Environmental Science degree.
"When we first met, we set out to travel the world together. It was on the organic farms of New Zealand where we lived and worked together for the first time that the farming life took hold of our mutual imagination. Our love story grew like a seedling out of the rich soil, and that same earthy romance still exists in every seed we plant today.
We have studied and lived with organic pioneers and farm families across the world, inheriting the honored traditions and methods of natural farming. Greenhearts Family Farm is a work of art and an act of love, never simply a business. Greenhearts' hope is to share a bountiful harvest with a community of friends who put the environment, health, and happiness first.
Our Half Moon Bay farms serve as incubators for young farmers and remain open to visitors interested in sustainable farming in the San Francisco Bay Area. We are your neighborhood farmers."